back to events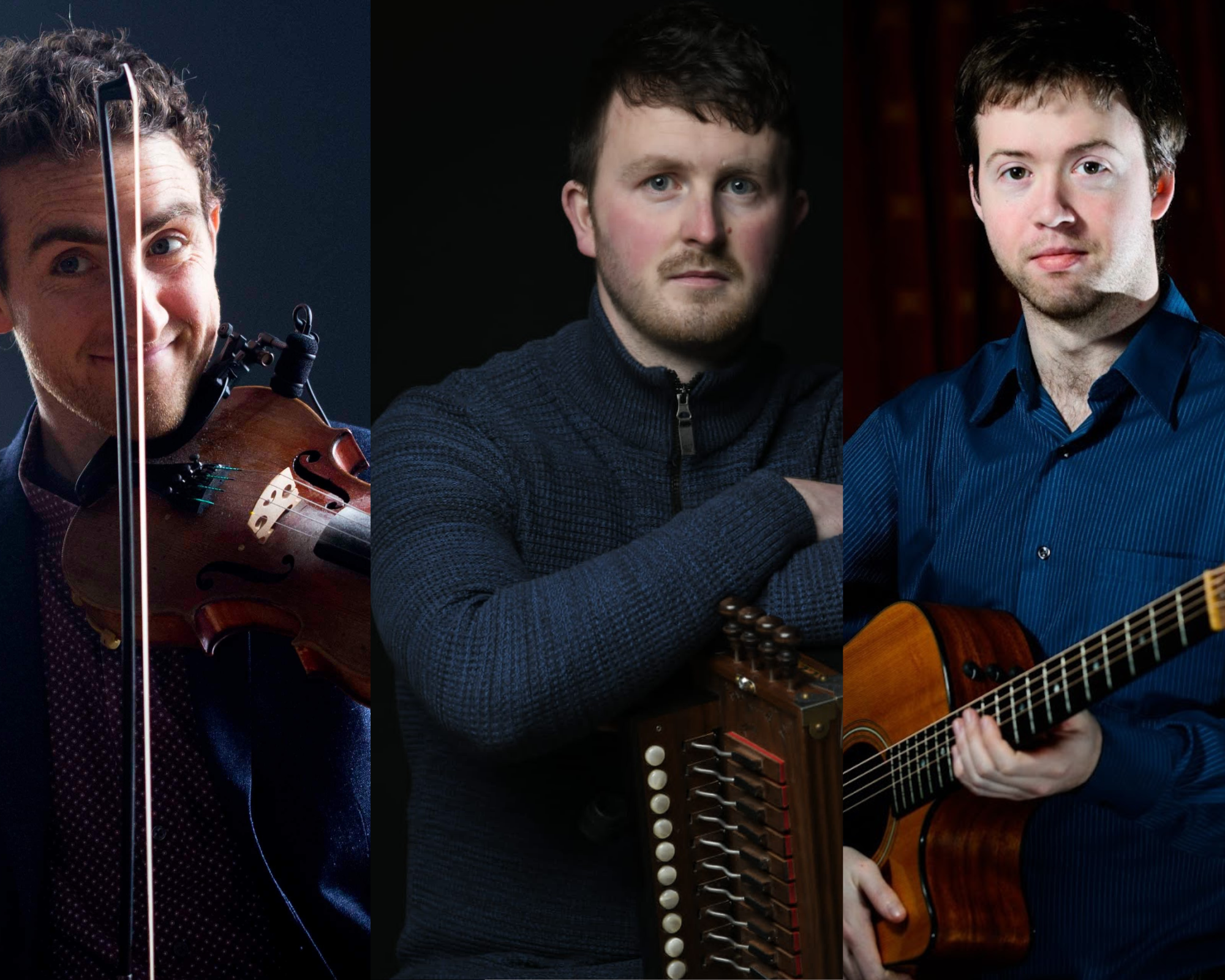 Our annual tribute to the remarkable 19th century music collector Canon James Goodman in the church that he built.
This year we present an exciting new collaboration of three of Ireland's best young traditional musicians; Diarmuid Ó Meachair, James Carty & Caoimhín Ó Fearghail with support by Muireann Ní Shé.
Diarmuid Ó Meachair is one of the most exciting accordion players of his generation. From Cúil Aodha in West Cork, he was recently awarded the prestigious Young Musician of the year award from TG4 for 2022 and has just released his first solo album to rave reviews. Originally from Boyle in County Roscommon, fiddle player James Carty now lives in London where he performs regularly. He recorded his first solo CD in 2017 followed by a duet album in 2020 with his father, John. Completing the line-up will be one of the most talented musicians in Ireland, Caoimhín Ó Fhearghail. From An Rinn in the Waterford Gaeltacht, multi-instrumentalist Caoimhín was the inaugural recipient of the TG4 Young Musician of the Year award in 2012 and was chosen as Best Instrumentalist at the RTE Folks Awards in 2021.
Don't miss your chance to see these three incredible musicians perform together in person!
Born into an Irish-speaking family, Muireann Ní Shé has been immersed in traditional music and song from an early age and now plays the pipes, whistle, flute, and fiddle. She has also had training in classical music thanks to her early experiences with Suzuki violin and piano as a child, and later in choral music and conducting.